San Diego Models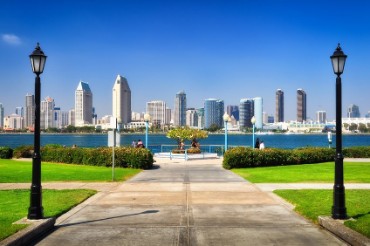 Hire San Diego Models
Hello from San Diego! San Diego is located near the American – Mexican border on the coast of California. It is the 8th largest city in the U.S. and has a population of over 1.4 million people. It is known for its beautiful weather, the military presence, and the San Diego Zoo and Safari Park.
San Diego Modeling Agency
With the beautiful sandy beaches, and the year-round warm weather that barely gets any rain let alone snow, San Diego is a perfect place for a bikini model or amateur photographer. For those looking to go to other attractions in San Diego, there is; the San Diego Zoo, the Safari Park, Padres baseball, the Museum of Natural History, the Museum of Art, and the Air and Space Museum. For those that enjoy the nightlife, San Diego has many amazing breweries such as; Ballast Point Brewing and Stone Brewing Co. The city combines everything a model could ever need and also gives them everything a model wants. It has natural beauty, modern amenities and much more sprinkled on top.
Models In San Diego
Upcoming Events: