Portland Models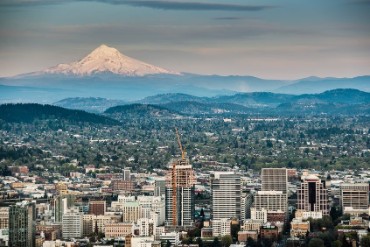 Hire Portland Models
Welcome to Portland, Oregon! PDX is a large city in the Pacific Northwest that lies near the border of Oregon and Washington state. Portland and its surrounding area are home to over half of the state's residents, making it a popular landing place for a wide variety of people and companies.
Portland Modeling Agency
Portland has a lot to offer as a city. From the unique economy to the strong music and art influences to the sports teams in the surrounding area, there's a lot to do when not working. But for those models and photographers looking to get work done, Portland has a unique relationship with shoe companies as the city is home to Adidas, Nike, Columbia, Under Armour and Dr. Martens. A model could also look to the sports teams of Portland for work. Both the Trail Blazers of the NBA and the Timbers of the MLS play a huge role in the entertainment industries there. Portland also houses the largest inside-the-city-limits park of any city in the U.S. and the world's smallest park is also located in the city, though it doesn't take up much space. Portland is a city for someone who loves a good local art and culture scene mixed with everything one could want from a large city.
Models In Portland
Upcoming Events: