New Orleans Models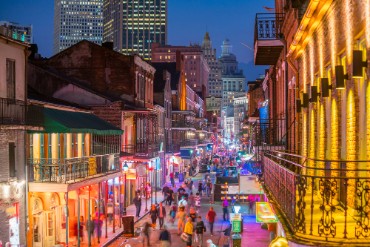 Hire New Orleans Models
Hello from the Big Easy, New Orleans! The city is located on the coast of Louisiana in the delta region. Its home to over 380,000 people and has some of the most unique traditions and some of the best food in the U.S. It is also known as a live music mecca.
New Orleans Modeling Agency
The laid back lifestyle and cultural charm are apparent in the everyday life in New Orleans from the easy style jazz music to the mixing of many different cuisines. The city offers a lot by way of entertainment and a model or photographer should look at the city's growing film presence as a way of acquiring work. But the city also has many opportunities with local broadcasters, advertisers, and major league sports teams. Anybody can also enjoy the great food that New Orleans has to offer. The city is known for its gumbo, seafood, cajun food, and Creole food. New Orleans is a city with a laid back lifestyle, fulfilling cuisine, pleasant music and a whole blend of things that make it one of the stand out cities for modeling.
Models In New Orleans
Upcoming Events: