Atlanta Models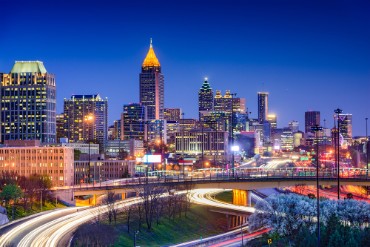 Hire Atlanta Models
Welcome to Atlanta! Atlanta is the capital of Georgia and also the state's most populous city. Here you'll find a rich music culture and nightclub scene.
Atlanta Modeling Agency
Atlanta is a huge epicenter for entertainment, most notably for its famous strip clubs. But aside from the nightlife Atlanta is actually a mecca for TV production, music, TV news, and most recently some film production companies. Atlanta is one of the few U.S. cities with a rich and permanent foothold in the performing arts such as opera, theater, ballet, and orchestral music. Atlanta is also the home of several professional sports teams such as the Braves, Falcons, Hawks, and Atlanta F.C. organizations. Some of the most in-demand models will be sports and music video models but models of all types will find jobs here. Other prominent modeling jobs will come from small photographers or fashion companies as well as the sports teams, news, film, and tv productions and the theater arts. There are a few prominent talent agencies such as William Reynolds Agency, Houghton Talent, People Store, Hop Models and Talent Agency, and CMT Agency.
Models In Atlanta
Upcoming Events: