Top 10 U.S. Cities to Model In

By Elisa C.
Location, Location, Location
While big cities have always been a draw for the modeling industry as they need as much talent as possible, the population isn't always a great indicator of whether or not a city will pose good opportunities. Every large city is different and those with a booming local art scene may not always have the population to get the modeling industry going there. Below is a list of those cities that have a combination of population, arts, media, and global recognition to become the best powerhouse modeling cities in the U.S.
Top Cities To Model In
1. New York City - The modeling capital of the U.S. and always a contender for modeling capital of the world. NYC has a perfect blend of art, theater, film, television, music, advertising, population, and professional brands.
2. Los Angeles - A very close second. LA has all the benefits that New York does, just not to that degree. The benefit that you will find in LA, however, is the fact that you get great weather year round.
3. Miami - The modeling capital of the South. Miami is a hotspot for modeling almost purely because of the year-round bikini weather but under all that fun in the sun is a rich art and music scene.
4. Las Vegas - A toss-up for third or fourth place is Las Vegas. Las Vegas has an abundance what all other cities lack - an absolutely robust entertainment industry made up almost entirely live shows and theater.
5. Atlanta - Another southern hotspot, Atlanta's music scene takes the top priority but it's buoyed by the rest of Atlanta's rich culture.
6. Chicago - What Chicago lacks in nice weather, it makes up for with its tv production and nationwide companies.
7. San Fransisco - Northern California's largest city is a modeling powerhouse due to the size of the city and the cultural attitudes make it a great place to work and live.
8. San Diego - Located in Southern California, San Diego is constantly growing and make it a great funky big city to get started modeling in.
9. Philadelphia - Philadelphia may not have beautiful beaches but don't discount the power of the relatively unknown film industry here.
10. Houston - The final spot on the list goes to Houston, the most populous city in Texas. Houston has a rich history of sports and has the second most Fortune 500 company headquarters behind New York City.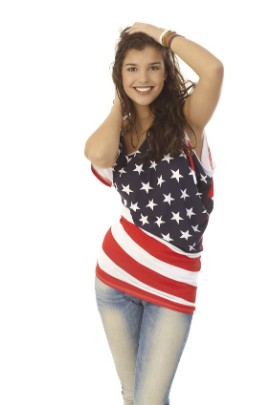 Book Models:
Other Links