How Do I Find and Book Work as a Model

By Ariel D.
How to Find Modeling Jobs
Just starting out in the modeling world can be daunting and if you're asking yourself how can I possibly find jobs as a model, you're not alone. Jumping right into runway modeling or glamour modeling is quite difficult as those avenues are typically done in conjunction with massive modeling agencies or worldwide companies. In the modeling world, it's statistically better to start out small and build your portfolios and job experience to succeed. Those bigger agencies and companies will be looking for two things. One in a million beauty/looks and fat and reputable portfolio. For those models that aren't quite in that place experience-wise, you've come to the right place. Our services here at BookModels offer the perfect route for amateurs to start gaining work while staying comfortable. We here at BookModels connect models of all types to professionals all across the industry who are looking to hire you.
How Can I Get Model Gigs?

Why do you need an Agent? Technically, you really don't, but they provide 2 services of value – management, and networking. Agencies will handle all the administration and logistical work so you can focus on your #1 business asset, YOU! Second, agents have all the connections and have spent years networking. Many big brand fashion companies and ad agencies will only deal with reputable agents so if you want high-profile modeling jobs agents are a must. With that being said, only 5% of models have agents or are signed to an agency, leaving the vast majority of them in the same position you're in. That means that finding jobs as a part-time model or full-time model can take time away from you when you could be earning money. We at BookModels have streamlined the process and also taken the power away from the agents and handed it to you. having the power to search for jobs and connect instantly to a potential employer is something that just wasn't possible 20 years ago. BookModels is the top platform for connecting models and employers together and cutting out the time-wasting middlemen.

Once you have created a BookModels account and have filled out your profile, make sure you include all your relevant modeling experience, recently attended events, model types, locations, and social media accounts. The more detailed your profile is, the more views and exposure you are going to receive. Be patient and the modeling jobs should come to you.

The next step is having a formal meeting, sometimes referred to as a go-see. Nowadays with the internet and social media, you don't always have to go to a physical meeting, sometimes a simple facetime call or email correspondence is enough for an employer to hire you. But in case you do have to meet a photographer or publication, it will involve getting a closer look at you, or getting a more accurate representation of what you would look like in that modeling situation. Bringing your portfolio and/or tear sheets with you is a great idea and the model will often time be required to wear tighter, more simple clothing to show off their bodies. If you're not quite comfortable with the person hiring you yet and you're just looking to test the waters, it may be useful to meet at a coffee shop or somewhere public. If there are other people from the company or agency meeting with you, try to get their credentials as well.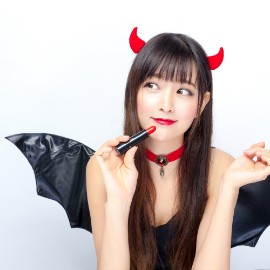 Book Models:
Other Links