Do You Have the Traits of a Model?

By Elisa C.
95% of Models Possess These Characteristics
Do you dream of being America's next top model? In order to make it there a few key characteristics and traits that most top models possess. To succeed in the modeling industry, having a certain look and measurements can certainly push your career to the high-end limits, but that is never enough. Passion, dedication, discipline, and patience round out the top 4 traits that over 95% of successful models possess.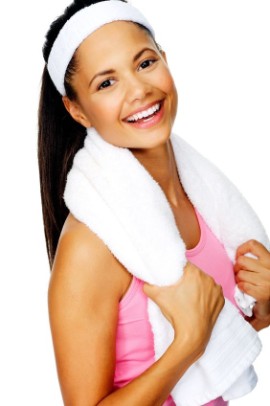 Passion, Dedication, Discipline, Patience
Passion: You need to ask yourself why do you want to be a model? Is it just for the fame and money? If and once you achieve fame and money there will be nothing left to drive you, and thus a modeling career can end abruptly without passion, which also equates to daily happiness. Passion is what drives models to push themselves to their creative and brilliant limits whether it be on the runway, at a trade show or at a print ad shoot.
Dedication: Modeling is a relatively competitive industry and you will inevitably lose confidence, lose ambition and lose your drive from time to time but if you are truly dedicated to your craft, then this trait is what will keep grounded and stable throughout all the ups and downs. There will be a disappointment as you will lose out on many jobs throughout your career, and to many models that do not possess dedication, this is the pitfall which ends their careers.
Discipline: Maintaining self-confidence throughout your career is crucial and in order to do that you have to be prepared to live a disciplined lifestyle of eating well, working out regularly and maintaining balance and organization to meet the weekly demands of modeling. You should be willing to be an early riser as a lot of modeling jobs and prep demand early morning hours. Does a client need an early morning shot for an impending ad campaign launch?
Patience: A very hard characteristic for any human being to master, let alone a model, but let me tell you – being patient in the modeling industry has its rewards. For over 50% of successful full-time models, through a recent survey indicated that it takes on average, 2.5 years before a model gets their first major call.
Book Models:
Other Links