7 Tips To Fashion Modeling

By Ariel D.
How To Become A Fashion Model
So, you want to be a fashion model. Here are 7 tips to become a fashion model in today's competitive market.
1. Know what type of modeling you want
While many may only envision the cover girl style of modeling, the industry actually encompasses much more than these well-known faces. There is also runway modeling, promotional modeling, glamour models, fitness models, parts models who focus on hands, feet, legs, chest, lips, or other specific body parts, plus size and alternative models. To get started, focus on the particular type of modeling you want to do.
Fashion Modeling Tips
2. Set up a portfolio
Before landing any job, you will need a resume' that shows your experience and what makes you stand out to be hired. The modeling industry is no different, though your resume' will be a portfolio that includes a professional headshot and a series of eye-catching images that showcase your strong points. Make sure the photos are high quality to make a great first impression and create a physical and a digital version to easily share online or via email upon request.
3. Take care of yourself
Since modeling will feature part of or your whole body, it is crucial to keep it as healthy as possible. Take good care of your skin, hair, and body. Eat healthily and work out to always be ready for a potential modeling job. Drink plenty of water and don't smoke or over drink. It's also a good idea to be aware of how you are presenting yourself outside of applying for a modeling job. Make the best use of any photos posted on social media and use the platform to grow your followers.
4. Get to know the camera
Since all modeling will involve your images being captured by a camera, it's essential that you make yourself comfortable and learn tips for posing in front of a camera. Practice different poses and facial expressions, so you are confident and ready to work with a photographer.
5. Don't take it personally
It seems personal to be turned down for a modeling job since you shared who you are and are told no. It's easy to feel depressed and worthless when you are rejected. Even the top, stunning models get turned down multiple times. One of the most important things to learn first is how to take rejection less personally. Learn how to let it roll off. This is a skill anyone can learn. Never base your self-confidence or worth on appearance alone or on what someone else thinks of you. The truth is that the industry is very selective, and rejection is a part of everyday decisions, and it is often more a business decision than a personal one. It's easy to forget that you are so much more than just a pretty face.
6. Develop professionalism
While it seems like nothing but glamour, modeling is a business and can be a career. To turn it into an ongoing work session, you will need to develop professionalism. Be sure to promptly answer phone calls and return emails in a timely fashion. Be on time for a casting call or photoshoot. On-time in this industry really means at least 15 minutes early. Never be a diva. No matter how gorgeous you are, there are plenty of pretty faces to take your place. So, never take modeling for granted or become snotty. Once you land a photoshoot for a modeling job, be prepared for long, sometimes 12 hour days in conditions that are not always studio comfort. You may be photographed in very hot, cold, or windy conditions under blinding lights while your body is contorted in just the right position to hold until the photographer captures the image wanted to show off their brand.
7. Get an agent
Gone are the days when a model gets discovered in a crowd and hits the big time. Nowadays, every model needs an excellent agent. Before you submit any photos of yourself anywhere, make sure the agency is legitimate. Always put safety first, and know that you don't need to pay money to attend a modeling school or training. Verify the agency with the Better Business Bureau and do a little research ahead of time. Once you are confident that the agency is upstanding, learn what their requirements are for signing on as your agent.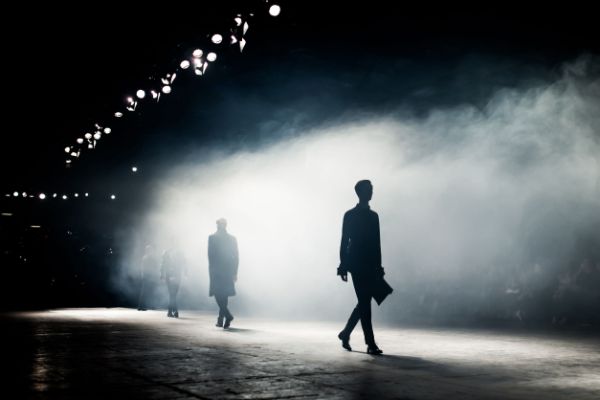 For an agency to represent you, they will need you to submit snapshots, or digitals, sometimes even referred to as polaroids. These photos you submit to an agent should feature you with as little makeup as possible and hair clean yet unstyled. Include a picture of your hair down, and one with hair pulled back. Make sure the background in the photos are not distracting. Include images of you smiling without showing your teeth, one not smiling, close-up headshot, profiles of your left and right sides, and a full-length body shot with one facing the camera and one with you turning away from the camera. Wear a solid color t-shirt and jeans. Never submit selfies or nudes. The photos should be simple, revealing what you look like naturally, yet of good quality and not blurry or photoshopped.
Book Models:
Other Links